ADA compliance, why should I care?
What is ADA compliance?
The Americans with Disabilities Act (ADA) was enacted into law in July 1990 by George H. W. Bush. It served as the cornerstone for all regulatory requirements relating to people with disabilities in businesses and government entities. Throughout the years, improvements and adjustments have been made to the Act in order to improve it and make life simpler for persons with disabilities who live and work in the United States. Initially, the ADA was focused on physical items such as wheelchair ramps and allowing service dogs into buildings. But now it is addressing Internet difficulties in order to ensure that digital information is accessible to those with sensory, physical, and cognitive impairments.
Why is ADA website compliance important?
It is the ADA's intent to make all websites accessible to those who are hearing or visually impaired. People with disabilities are human beings who deserve the same rights and privileges as people who do not have disabilities. The Department of Justice has recently filed court proceedings stating that website accessibility should be available to everyone. Companies are being asked to take a proactive approach to the issue of accessibility. The official guidelines were released in 2018, and in 2021 lawsuits against businesses are already in full swing. You might be penalized up to $75,000 per incident if you don't make your site accessible. It's preferable to be ready for anything before it happens.
Spate of ADA lawsuits hits hundreds of local businesses still reeling from the pandemic
Lawsuit filings have increased 300% since 2018
Requirements of an ADA compliant website
Before building an ADA-compliant version of a website, it's vital to think about how screen readers will read it. They start at the top of the page and work their way down. They use text and ARIA attributes to read the website content. Make sure your labels and ARIA attributes are set up correctly, as well as your picture alt text. The list of all ARIA attributes and how to use it can be found on Mozilla website
It's typical for websites to have shared navigation at the top of each page, making it difficult for individuals with disabilities to access the information. Having skip links to the primary content is an important approach to making websites more accessible.
The complete list of prerequisites is available at the link below.
ADA.gov Accessibility Checklist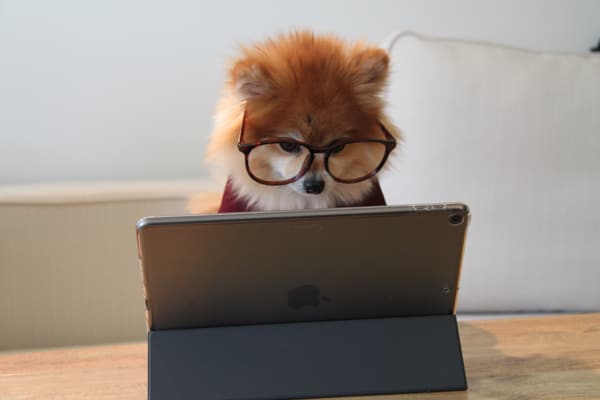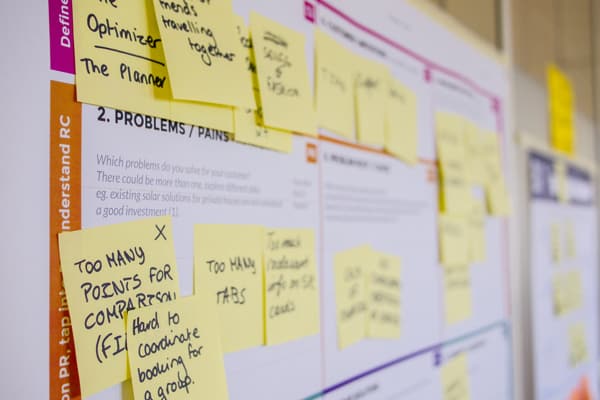 ADA Compliance levels
There are three levels of ADA Compliance; "A", "AA" and "AAA" that are under WCAG – Web Content Accessibility Guidelines. The higher the compliance level, the better your website meets the requirements, making it accessible to all user.
Level A
To meet level A standards, web designers must ensure that color is never used on the site as the "only visual way of delivering information, signaling an action, eliciting a response, or distinguishing a visual element." This is because individuals with color deficiencies may often see your material in a gray scale rather than RGB color.
Level AA
To meet level AA standards, it's important to aim for a contrast ratio of at least 4.5:1 for your background and foreground to display text and images/background color of text compliantly. By meeting this visual accommodation, your site will successfully hit the minimum contrast criterion for fonts below 18 point. For larger fonts (18 point or higher) designers can use a lower contrast ratio of 3:1 and still successfully meet the AA contrast requirements.
Level AAA
There are a few additional obstacles for web developers in the AAA standards. You must not only achieve the minimal criteria for Levels A and AA, but you must also improve your contrast even further. The contrast ratio between the text and the background image or color must be at least 7:1.
There are many free tools to validate if you are ADA compliant. One of them is provided by google web.dev can scan your website not only for accessibility issues but other common problems which can affect your search engine ranking
Plan of action
Businesses and practices should start making their websites accessible as soon as feasible. Rather than being pressed to reach a deadline that might put the company's finances in jeopardy.
Start fixing!
Iviju is a full-service web design agency, and we are well equipped to help your website make the jump to ADA compliance. Doing so not only will this reduce your legal liability, but it will also save you money and introduce your company to a whole new range of customers. It's a fantastic method to expand your business while also reducing risk!! Iviju's ADA Compliance web developers are here to help.
We will respond to you within 24 hours.
We'll sign an NDA if requested.
No account managers you'll be talking to tech experts and product people who are going to work with you later on.