We will help you to create a stunning wedding website tailored just for you! Wedding Websites are an invaluable tool for keeping your guests informed and excited about your big day. Iviju's team will craft a beautiful website, ensuring your wedding gets the attention it deserves.
Here's what we recommend including on your wedding website
Wedding Details: Provide the location, date, and time of your wedding. Make it easy for your guests to join in the celebration!
Travel Information: Help out-of-town guests by sharing hotel room block details and travel recommendations. This way, they can plan their trip and be a part of every moment.
Shuttle Schedule: If you have transportation arrangements, share the pick-up times and locations. Don't worry if you don't have all the details yet; you can update it later.
Gift Registry: Let your guests know where you're registered. It's a thoughtful way to guide them when choosing gifts for your bridal shower or wedding.
We Are Expert Wedding Websites
At Iviju, we bring together a highly skilled and agile team dedicated to creating exceptional wedding websites. Our team of experts includes talented designers and developers who work closely with you to craft the perfect website that reflects your love story. With our storyboard, you can easily track the progress and customization of your wedding website.
Swift Time-to-Launch
We know that timing is crucial for your special day. That's why we prioritize delivering your wedding website promptly, aligned with your schedule and preferences. Our efficient development process ensures that your website is ready to launch in no time, allowing you to share your excitement and plans with your cherished guests.
Essential Wedding Website Features
Your wedding website's success is paramount to us. We understand the essence of your love story and tailor your wedding website to embody its heart and soul. Together, we capture the most cherished moments and elements that make your love unique, creating a website that beautifully reflects your journey as a couple. From sharing your love story to providing venue details and RSVP options, we curate the vital elements that make your website engaging and functional.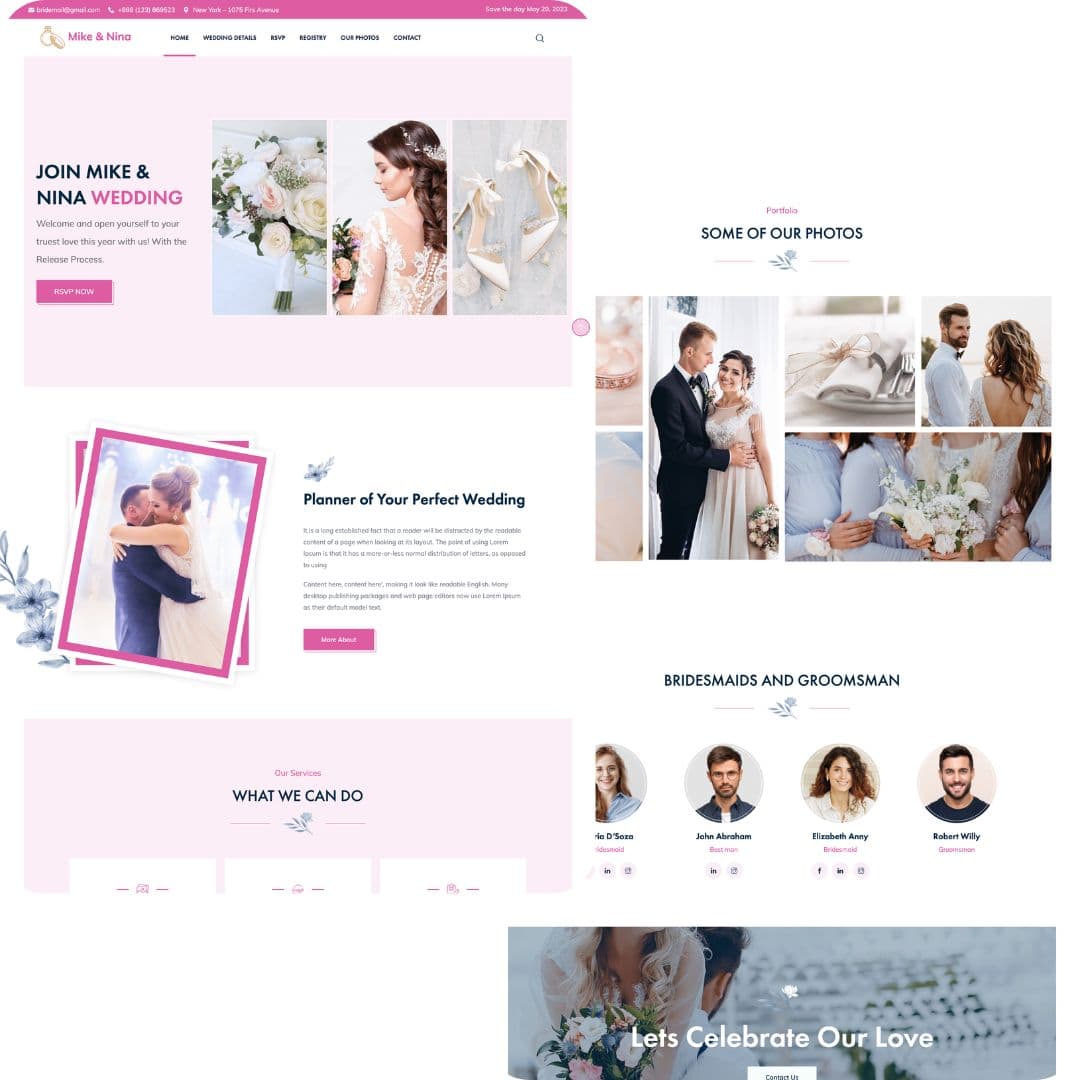 We will respond to you within 24 hours.
We'll sign an NDA if requested.
No account managers you'll be talking to tech experts and product people who are going to work with you later on.